Check your inbox for an email from us. No email? Be sure to check our spam folder.
Contact us at support@getmoreresults.com if you need additional assistance
We'll be sending you our best content every Monday. No SPAM.
Unsubscribe at any time. Head here to check out all of our business growth coaching tips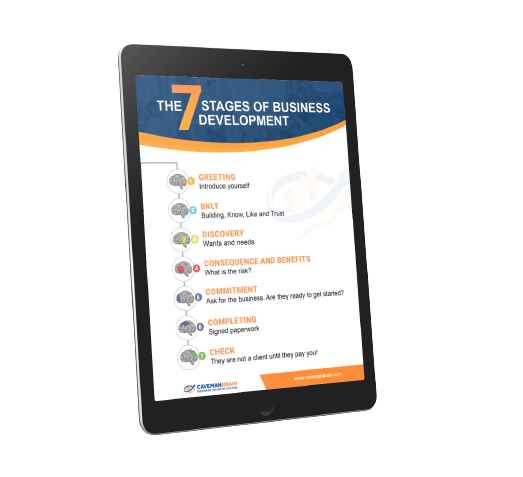 Achieve Results Through
Our New Business Development Process
As a new business developer, do you wish you had a roadmap to guide you through each stage of the new business development process? Now you can.
Dr. Jean Oursler developed The 7 Stages of New Business Development™ based on her own experience and successful outcomes. This system has been used by every one of our clients to help them achieve greater success—and now it is available to you.
A proven new business development roadmap, the system takes you through all the stages of the new business development process, so you know exactly where you are and how to move a prospect from "Hello" to "I'm excited to be working with you."